---
Book I'm Reading
It was a privilege to go through this book in one-on-one meetings with a senior leader at SonSet Solutions, the ministry with which I serve full-time.
It was packed full of applicable insights and actionable steps to take, to become a more credible leader. I appreciated the candor and frank discussions around this book, with an experienced leader that God is using to get His work done.
---
Podcasts I'm Listening To
An interesting dive into the history of Dispensationalism (it's not as old as you think).
I've added this book to my reading list: The Rise and Fall of Dispensationalism: How the Evangelical Battle over the End Times Shaped a Nation.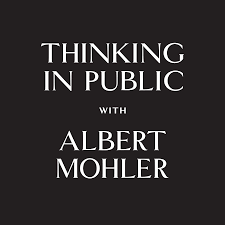 ---
I also listened to The Happy Rant. I'm sad this one will be ending in September, but "that time will be better spent on other things baby, I mean let's be honest."
---
---
If you have feedback for me, if something resonates and you want to see more of it, reply in the comments below. You can also tweet at me on Twitter @the_cody_hall.
I look forward to hearing from you!
If you're not yet subscribed you can do so here: